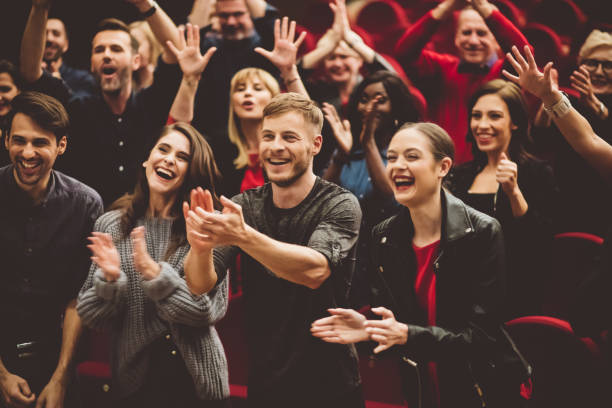 G'day, mates! Get ready to have a fair dinkum laugh as we explore the hilarious world of stand-up comedy in Sydney. From cosy comedy clubs to buzzing open mic nights, the city is a breeding ground for top-notch comedic talent. So, grab your tinnie and let's dive into this ripper scene!
Comedy Clubs Down Under
Sydney boasts a cracking selection of comedy clubs that showcase the best local and international comedic acts. The Comedy Store, located in Moore Park, is a must-visit venue for comedy aficionados. With its intimate setting and lineup of top-notch comedians, this joint guarantees a night of belly laughs.
Open Mic Nights: A Platform for Rising Stars
Open mic nights provide emerging comedians with the opportunity to showcase their talent and hone their craft. The Sydney comedy scene is known for its supportive environment, with numerous open mic nights taking place throughout the city. From the famous "Comedy on Edge" at the Chippo Hotel to "Happy Endings Comedy Club" in Kings Cross, these nights are a breeding ground for future comedic stars.
The Legendary Sydney Comedy Festival
The Sydney Comedy Festival is a true blue celebration of the comedic arts. Held annually, this festival brings together the best local and international talent for a month-long extravaganza of laughter. With shows ranging from stand-up to improvisation and sketch comedy, there's something for every type of comedy lover.
Sydney's Iconic Comedy Venues
Sydney is home to some iconic comedy venues that have become institutions in the comedy world. The Enmore Theatre, situated in Newtown, has been hosting comedy gigs for over a century. It's grand architecture and lively atmosphere make it a favourite among performers and audiences alike. Another legendary venue is the Factory Theatre, known for its diverse lineup of comedy acts, including both established names and up-and-coming artists.
Comedy in the Park: Outdoor Laughs
Sydney's sunny climate and stunning parks create the perfect setting for outdoor comedy gigs. During the warmer months, you'll find various comedy events in parks across the city. From the Royal Botanic Garden to Hyde Park, these outdoor shows allow audiences to soak up the sunshine while enjoying a good chuckle.
In conclusion, Sydney's stand-up comedy scene is an absolute ripper. With its vibrant comedy clubs, supportive open mic nights, and renowned comedy festival, the city offers an abundance of laughter-filled experiences. Whether you're a local looking for a good time or a visitor wanting to immerse yourself in the Aussie comedy culture, Sydney is the place to be. So, grab a schooner, relax, and let the comedians take you on a side-splitting journey you won't soon forget. Cheers, mates!