When your better half proposes to start a new life together you will accept it and then begins the jolly planning of the big day you have being dreaming since you were 10 years old. Starting from the dress, the venue, the guest list, the cake structure, flowers, invitations, bride's maids and flower girls, band and food. You will need a good year and a 6 month to start preparing and making the bookings for various people who need to be there to make your event more glamourous.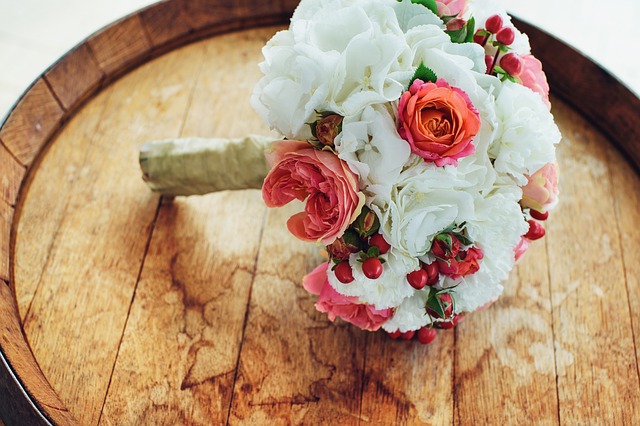 Color coding
One main factor that you need to decide in the beginning, is the color that you intend to dress your bride's maids in and that color should be in line with the beautiful flower bouquets and venue decoration. Most brides wish to make their wedding to look unique from the rest. While there are benefits of this, there are drawbacks as well. For instance, if you choose to select a color that is rarely used or difficult to find, then you will have to spend more on the designers since they will result in charging a high price. Simplicity will lead to a better and elegant touch most often.
A surprise from the groom
While the bride becomes bridezilla, few weeks before the big day, the groom to be, may have decide to calm his potential bride by sending her a red rose bouquet. He can send it with the help of the local florist that he encounters or he could contact well experienced and professional floral experts who will not fail to mention and advise him on the types of flowers that can calm a person who is in immense stress. Once he decides on a bouquet, he could think of a creative idea to deliver it to his future bride.
The flower expert
You need to make sure to get in touch with a reliable florist in the industry. most often people settle for experts in the area they reside in because those florists will have a good understanding about the most ideal flowers that will have a longer life or could stay standing strong until the event is concluded without fading away. In addition, these florists should be able to deliver what you desire. It is your special day and they need to be flexible to your ideas and have the necessary resources to make your venue look elegant and unique. Another benefit of recruiting a florist from your area is that you will be able to contact them easily.